Welcome to Teltec Valves
1950's electronic shop, now on the net!
Welcome to our shop!
We sell Valves of all types, usually there are around 10 types, here you find more than 100!
During the 1980's we existed in Motala. Now the buisiness has been recreated on the net !
We sell most types of valves, most used by radio collectors, audiophiles and ham radio operators.
Our valves are of older stock, some recently made are also available from Russia.
Prices are given in EUR or USD depending on if you are inside or outside Europe.
Prices excluding VAT
One shop gets two in one!
Click on Electronic in the menu, then you get to our second shop.
GDPR
From the 25th of May 2018, GDPR is applied as an new EU law. The purpouse of the law is to give the customer more influence of how their personal details are used and protect them, security is also improved.
We do not send customer details to third party and don't have much marketing by e-mail. We have also introduced a way to erase you ! When done, your data and your orders are erased from our system. Anonymous order data are kept on file for bookkeeping.
Unless you erase yourself, we save your data in maximum a year. We will inform you if your information is about to be erased. A link about GDPR

Surplus
If we have temporary items, "Surplus" is shown in menu. Can be equipment and components that does not fit our usual product categorirs.
All our valves are tested
All our valves are tested with AVO VT-160 tester. Those that are not fulfilling the manual (read: less mA, but in case tranconductance test can be done, it must be approved) are in the Bargain Box.The only exception are from Telefunken, those boxes are sealed and there we trust Telefunken!
Used valves can have such a worn text so the type is written by a touchpoint pen.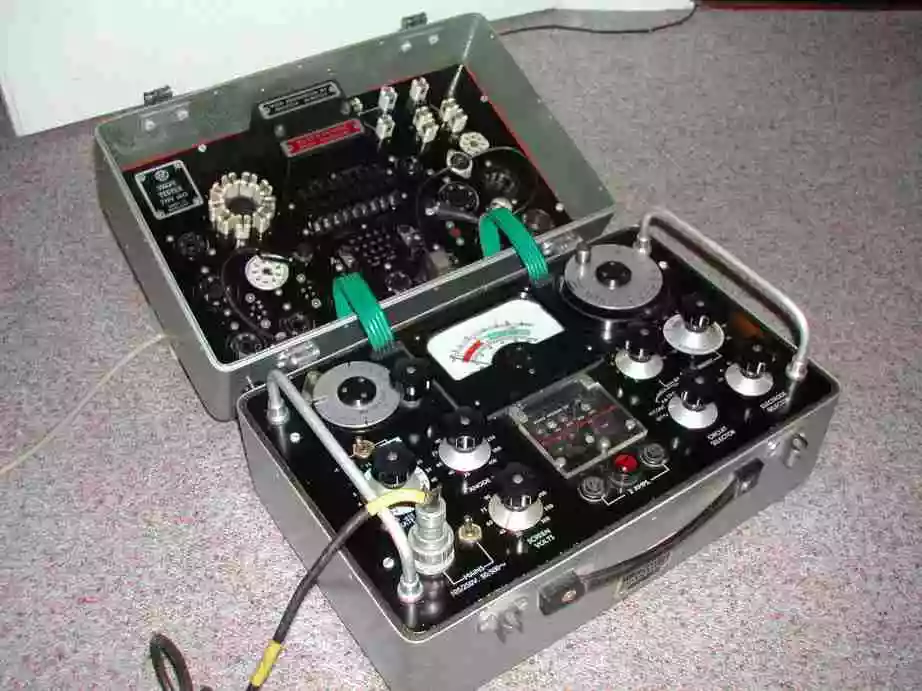 AVO portable valve tester